2021 SuperCamps
Basketball Camps
Celebrating Our 32nd Year
WE TEACH SKILLS... Let Our Experience be Your Guide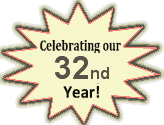 SuperCamps were established in the Summer of 1989 and our motto... We Teach Skills... has served us well over the years. The emphasis at all of our SuperCamps has been on Skill Development instead of the "games only" approach taken by many camps. Participants have very little downtime and they are immersed in their sport the entire session.
Our goal is to provide participants with caring, quality instruction stressing leadership skills and positive role modeling by successful High School and Collegiate Coaches as well as former and current collegiate players serving as Junior Instructors. It is our hope that every participant will leave our SuperCamp with added confidence and will understand the importance of Off-Season Training in order to achieve success... all of this at an affordable price tag compared to other camps.
Now celebrating our 32nd year! Let Our Experience Be Your Guide!
Simply click on the tab for your sport for a brochure and information about the coaching staff at your camp as well as registration info.